Yesterday was my birthday. Today is the first day of my
new year
. The excitement. The possibilities...are endless.
The old year is gone. Never to return.
Each birthday is a sort of rebirth, isn't it?
  Try new things. Be creative. Get better. Smile more. Love more. Laugh out loud.
It's a chance to learn more
.  Although I love books, I'm not talking about word knowledge.
*There is a difference between
wisdom
and knowledge
*Sometimes taking a step back from a situation, is really moving forward
*Being a good speaker, is more than just knowing the words to say
*Being able to say "I'm sorry"...two of the most important words in the
English language
*Understanding that life is not a
dress rehearsal
*Remembering that there is no one like me
*Life isn't an emergency
*Slow down, rushing around just makes me unnecessarily frazzled
*Love people
*Smile a lot
*Don't be afraid to share my heart
*It is not necessary to say everything I'm thinking
*Really understanding, "This too shall pass"
*Believing that
God
knows and loves me--on a daily basis
*Sometimes life hurts, embrace this without letting it destroy me
*
Jesus walks
with me
*Life is short, no matter how long I live
*I need to live my life in light of eternity
*Serve with joy
Proverbs 4:6-7
Do not forsake wisdom, and she will protect you; love her, and she will watch over you. Wisdom is supreme; therefore get wisdom. Though it cost all you have, get understanding.
(NIV)
Psalm 107:43
Whoever is wise, let him heed these things and consider the great love of the LORD.
(NIV)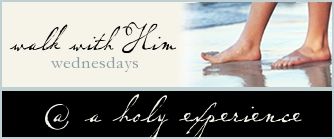 Related articles